Kokoro Connect Wikia!
Welcome to Kokoro Connect Wiki! The one and only Wiki about the Novel series written by Sadanatsu Anda and Animated by Starchild Records, Silver Link, Sentai Filmworks and Enterbrain! Please help this wiki by expanding or editing it. Thank You!

This Wikia contains many Spoilers that have yet to be animated or translated.
Synopsis
Every school has their collection of people who just don't fit in. The five members of Yamaboshi High's Cultural Research Club are a case example. Consisting of one wrestling geek, the peppy popular girl, a cool loner, a class clown, and one petite karate prodigy, the CRC are certainly the most interesting lot around.
Unfortunately, a certain supernatural being by the name of Heartseed couldn't agree more. With his mysterious powers, the Cultural Club find themselves switching bodies with one another for the sake of his amusement. Needless to say, the bizarre phenomenon quite literally forces the friends to walk a mile in each other's shoes. Trying to keep their worlds from falling apart, the Cultural Club learn new things about each other and themselves as they unearth hidden secrets, gain valuable friendships and maybe even discover a little love along the way.
Student Cultural Society Members
| | | | | |
| --- | --- | --- | --- | --- |
| Taichi | Iori | Himeko | Yoshifumi | Yui |
Featured Article
Heartseed (ふうせんかずら, Fūsen Kazura?)
The supernatural being responsible for causing many of the mysterious phenomenons. The StuCS club members are left with little choice but to be his amusement, each time overcoming his trials until Heartseed is adequately entertained. (read more...)
Links
Official Website - http://kokoro-connect.com/

Animanga Hub article - http://animanga.wikia.com/wiki/Kokoro_Connect
Please Help Out this Wikia
For anyone who wishes to get involve:

Feel free to help expand this wikia. However, please remember...
To allow your writing to be presentable for the public.
Help fix the grammar if you do not think it make sense.
To add appropriate categories to any page you might be making.
To use the Template:Naming for applying names and terms.
To add a Template:Character InfoBox when adding a character page.
For any sign-in wikia contributors who wants to upload images, please save them in .png format; as the .jpeg format loses data.
For any sign-in wikia contributors who wants to upload images, please remember to specify licensing.
WikiaAnime Twitter Feed

Promo Video
Latest Episode
Kokoro Connect Episode 17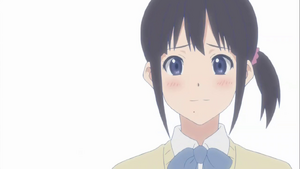 "Connecting Hearts"
Aired on December 30, 2012
Voting Poll
Name of the cultural club (文化研究部)?
Who is your favorite character from Kokoro Connect?
Would you like to see the remaining light novels animated?
Ad blocker interference detected!
Wikia is a free-to-use site that makes money from advertising. We have a modified experience for viewers using ad blockers

Wikia is not accessible if you've made further modifications. Remove the custom ad blocker rule(s) and the page will load as expected.